uSomIQ + BoneCape = BeagleBone Black!
If you are looking for a flexible alternative to BeagleBone or BeagleBone Black but with software compatibility with the original enthusiast platform then uSomIQ + BoneCape is the right choice for you! BoneCape has almost the same pinout as BeagleBone and thus you can use original capes created for BeagleBone or BeagleBone Black. The key feature of uSomIQ module is that it's based on the ultimate BeagleBone Black schematic but with BoneCape it delivers compatibility with the previous BeagleBone White version which has a modest version of CPU and RAM type and volume.
BoneCape design updated to revision 4!
With BoneCape v4 you can use both Mentorel BeagleBone uSomIQ and classic uSomIQ AM335x, while the previous BoneCape v3 revision could only mate with uSomIQ AM335x.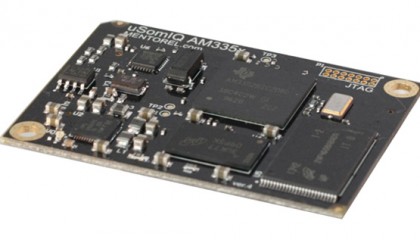 AM335x 275-1000MHz
PRU-ICSS (option)
2D/3D graphics engine
DDR3 256M/512MB
-40 +85°С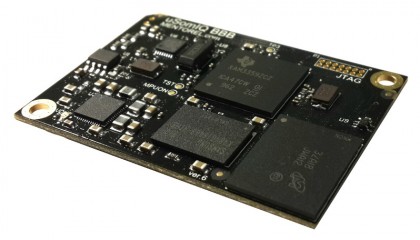 AM3358 1000MHz
PRU-ICSS
2D/3D graphics engine
DDR3 512MB
eMMC 4GB
-40 +85°С
Why MENTOREL Products?
They cut costs
They eliminate risks
You focus on your business
You get profits faster than competitors